CHATBOT TECHNOLOGY
Chatbots are communication robots that can replicate human conversations utilizing technology.
Consumers' purchasing behaviors are changing rapidly and suddenly,
requiring corporations to communicate with more flexibility and accessibility according to consumers' lifestyles.
Chatbots enable us to virtually serve end users with top quality customer experiences as warm as real-life Omotenashi.
Service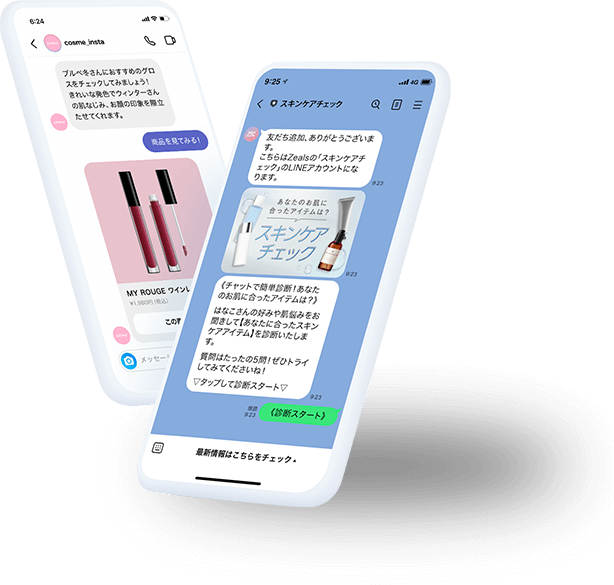 Service
Chat Commerce
"ZEALS"
We deliver new customer service and purchasing experiences to users through a combination of AI chatbots & communication design.
Recruit
We're looking for passionate team members who are willing to create the Omotenashi revolution with us. Visit our recruitment page to further understand our corporate culture, working style and team structure. Regardless of your background, if you feel like you can work hard for others, we'd love for you to apply!