Zeals raises ¥1.8B from Z Venture Capital Co., Ltd., Dentsu Group Inc. and Hakuhodo DY Holdings to accelerate the Omotenashi revolution with chatbot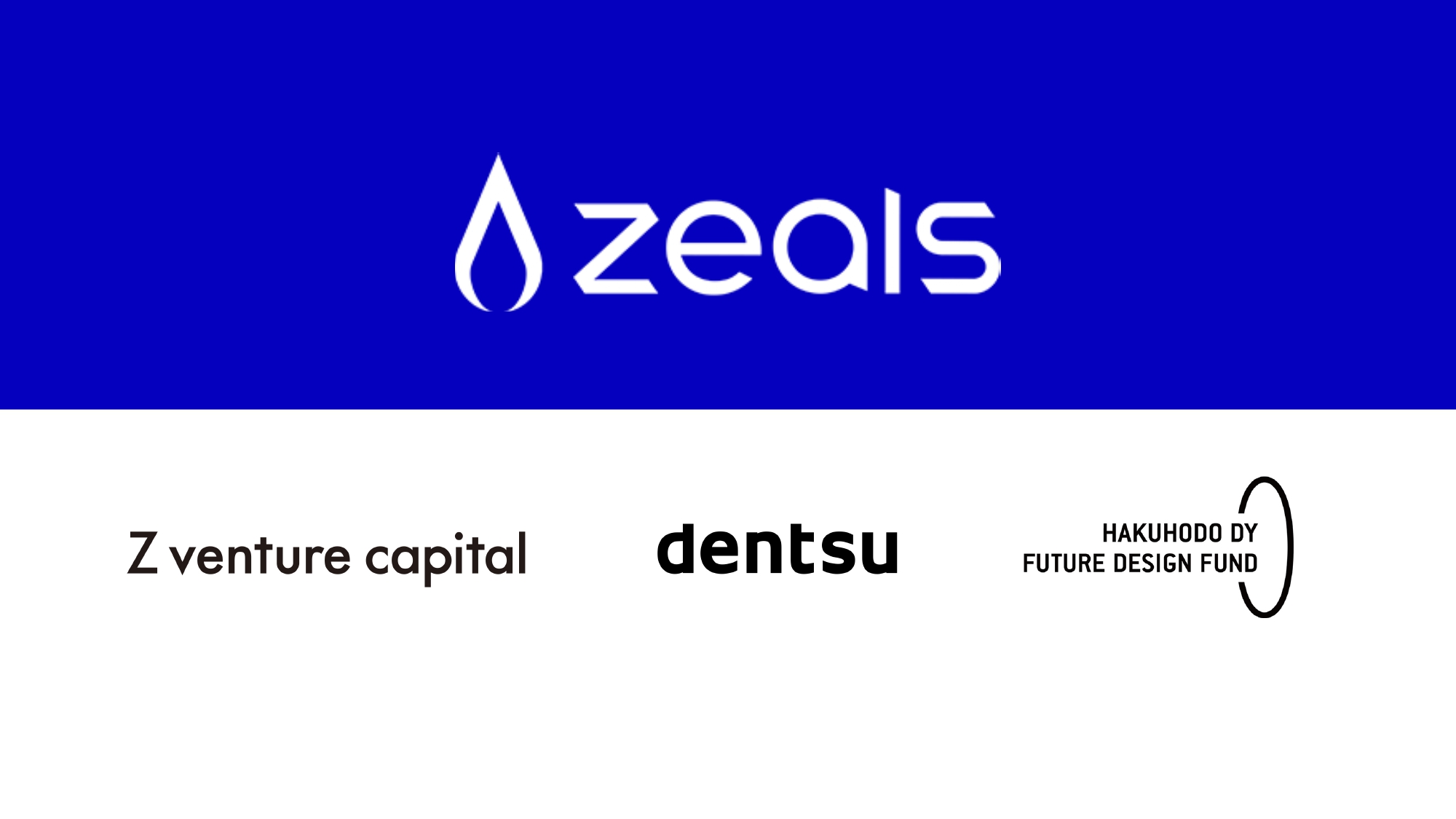 Zeals Co., Ltd. (Zeals), a leading Chat Commerce and Customer Service DX provider advocating the Omotenashi revolution, today announced that it has raised ¥1.8 billion through issuance of capital increase through third-party allocation with Z Venture Capital Co., Ltd., Dentsu Group Inc., HAKUHODO DY FUTURE DESIGN FUND and JAFCO Group Co., Ltd., as well as financing from financial institutions and conclusion of commitment line contracts. We also would like to announce that Zeals has started preparations for an IPO. 
■Purpose of The Financing
Zeals is developing Chat Commerce to utilize chatbot technology in marketing, and Customer Service DX to integrate chatbots with a series of online customer service tools such as for consultation and booking. The current financing aims to accelerate the digitalization of Omotenashi, Japan's world-famous customer service, as the whole world is now entering a new era in which contactless communication is particularly required.
Chat Commerce is a service with which end users can purchase merchandise while having conversations with our chatbot. Zeals now serves approximately 400 companies and has served over 4.3 million end users so far with analysis of data from 450 million conversations (as of March 2021). By leveraging the data we have accumulated, we are able to communicate more closely with users and contribute to our customers' marketing strategies. Customer Service DX is not only a tool to increase efficiency and digitalization, but a comprehensive solution only achieved by the interaction of AI and humans. It would certainly demonstrate that online customer service can be as warm and impressive as its offline counterparts. As a result, Zeals has been attracting a lot of attention across industries including the travel and car industries, in which major firms have already introduced our service.
The funds raised in this round will be applied to reinforcing recruitment activities in all departments, establishment of the product development system and investment in marketing budgets following business expansion. 
As an innovative company that solves various problems for a variety of clients, Zeals will continue to accelerate the Omotenashi revolution.
■Company Overview https://zeals.co.jp/en/
Zeals Co., Ltd.
Establishment date: 1st April 2014
Address: ARCO TOWER 6F, 1-8-1 Shimomeguro, Meguro-ku, Tokyo
CEO: Masahiro Shimizu
Description of Business: Chat Commerce and Customer Service DX