Zeals expands to doing global new graduate recruitment and participates in the Boston Career Forum ONLINE 2021.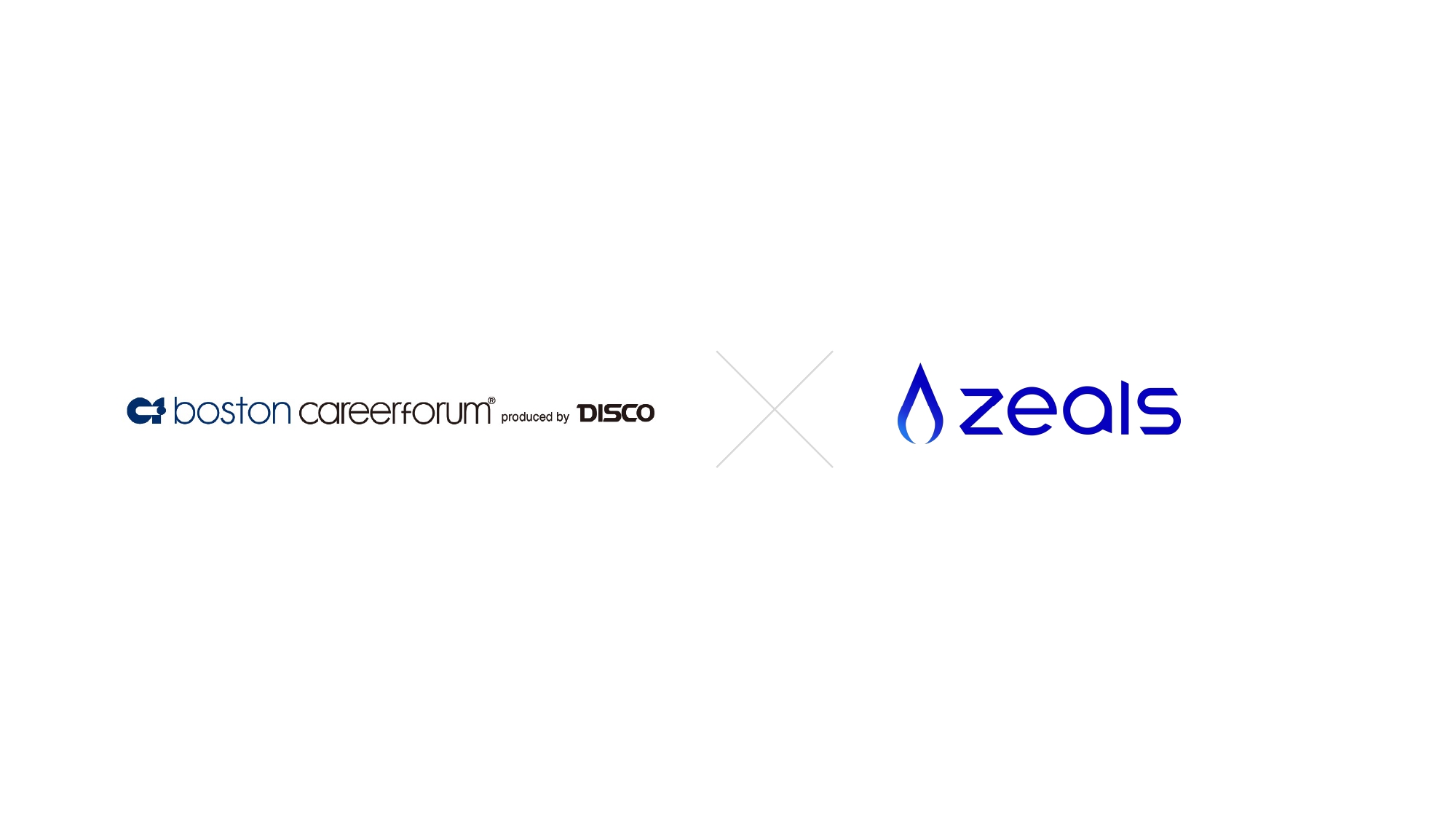 Advocating for the idea of the "Omotenashi revolution," the chat commerce developer company, Zeals (Location: Shinagawa-ku, Tokyo. CEO: Masahiro Shimizu, Zeals), will expand to doing global recruitment of new graduates from this summer, regardless of nationality or gender―which the team has been doing since its establishment.
We would also like to announce that we will be participating in the Boston Career Forum ONLINE 2021, which is an event for both Japanese students studying abroad and for other Japanese-English bilinguals.
Background of the Global New Graduate Recruitment
In order to sustain a stable company, it is essential for Zeals to hire fresh, young talent from a long-term perspective. In addition, hiring new graduates on the premise of training leads to the development of a good company culture and the revitalization of the organization. Zeals began to hire new graduates during its fifth year of operation and many of the company's former new graduates are now in managerial positions for various business divisions.
We have been committed to creating a diverse organization since the start, and our current development team consists of members from twenty different regions and countries. To further strengthen our global structure, we have decided to expand our new graduate recruitment system based on the belief that we need to hire globally talented people regardless of nationality or gender. 
Future Plans
As a first step, we have decided to hold a bi-weekly event starting on July 25th for job seekers called "Top Live", which Shimizu will take the stage for, and we have also decided to participate in the Boston Career Forum ONLINE 2021. In the future, we plan to implement partnerships with universities in Japan and abroad, and to start Zeals' own internship program. 
■Event details
Zeals Summer Event "TOP LIVE"
Duration: 7/25 (Sunday) – every other week   ※ Until the end of August
Numbers of Participants: Limited to 40 (each session)  ※By invitation only 
Boston Career Forum ONLINE 2021
Duration: 8/1 (Sun) – 11/30 (Tue)
Venue: CFN (CareerForum.Net) on the site
How to Participate: 8/1(Sunday) Application process begins
Exchange events will be held from mid-September
Zeals will continue to cultivate the spirit of "Omotenashi" among all employees and accelerate the "Omotenashi revolution" by being a company that provides solutions to various issues faced by customers. 
■Company Profile   https://zeals.co.jp/en/
Company Name: Zeals Co., Ltd.
Established: April 2014
Capital: 100 million yen
Location: Kano Building 4F, 1-25-1, Gotanda, Shinagawa-ku, Tokyo
CEO: Masahiro Shimizu
Business Description: Chat Commerce "Zeals"  https://chatcommerce.zeals.co.jp/en/