Japan's Chat Commerce company ZEALS raises a total of ¥5 billion to fortify leadership in conversational commerce and accelerate growth.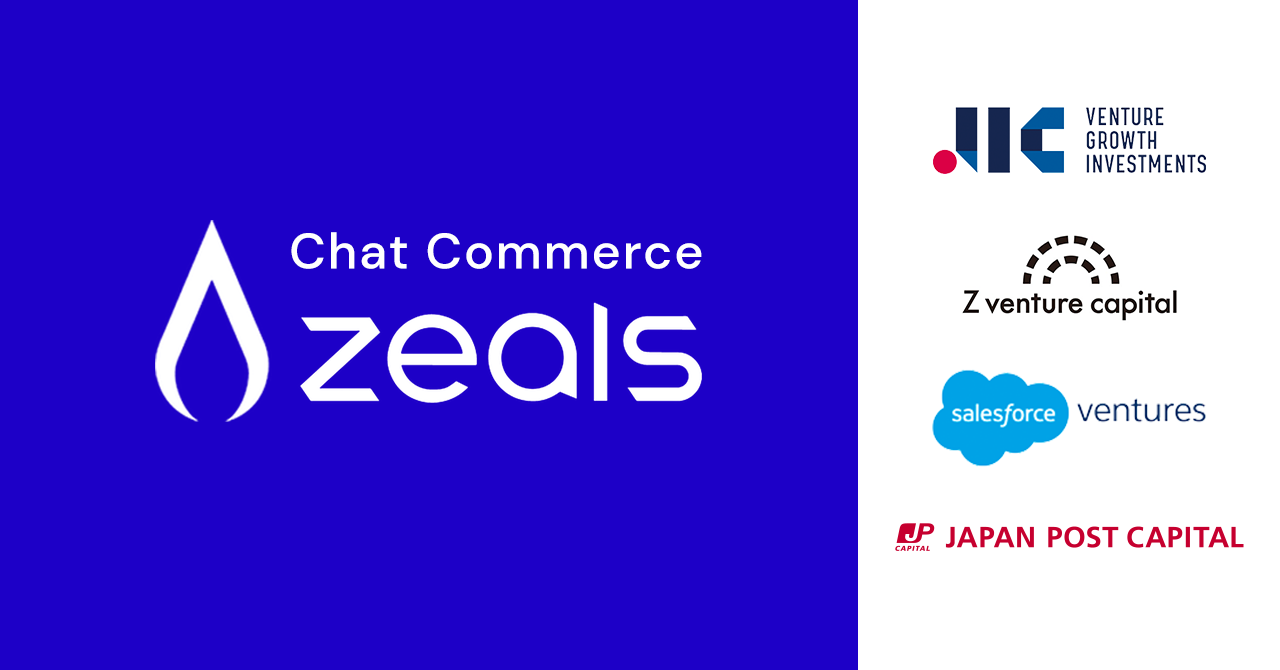 ZEALS Co., Ltd. (ZEALS), the leading Chat Commerce provider, announced that it has raised a total of ¥5 billion in funding.

JIC Venture Growth Investments led the ¥3.5 billion Series E round with participation from Z Venture Capital, a venture investment arm of Z Holdings, Japan Post Capital, and Salesforce Ventures. Concurrently, Zeals has also established debt facilities with Mizuho Bank, Ltd. and MUFG Bank, Ltd. in aggregate of ¥1.5 billion.

■Purpose of The Financing
Chat Commerce, also known as conversational commerce, is redefining how large enterprises engage with their customers and enabling them to transact through chat applications. Consumers are increasingly relying on messaging apps for all forms of communication and conversational commerce is opening a new era of e-commerce. According to Juniper Research report, total spend over conversational commerce channels will reach US$290 billion by 2025, with North Asia accounting for 90% of this chatbot spend.※1

As a pioneer in this market, Zeals is leading the introduction of Chat Commerce to large enterprises in a range of industries including cosmetics, food, human resources, education, telecommunications, automobiles, finance, real estate, fashion, and entertainment. Since the outbreak of COVID-19, many brands have expedited their plans to optimize the online channel experience, a trend that has fueled Zeals' growth and solidified the dominance in the Japan conversational commerce market.
The funds from this round will be used to accelerate new products development, implement rapidly evolving NLG technologies, diversify go-to-market channels, and support expansion in the overseas markets.

By applying science to conversations, Zeals will continue its unique approach to conversational commerce with an acute focus on customer experience.  The company will further expand the service offerings of Chat Commerce and take on the challenge of the "Omotenashi Revolution", a vision to bring the Japanese customer service quality to the world through the power of technology.
※1 https://www.juniperresearch.com/researchstore/fintech-payments/conversational-commerce-research-report
■Company Profile https://zeals.co.jp/en/
Company Name: Zeals Co., Ltd.
Established: April 2014
Location: ARCO TOWER 6F, 1-8-1 Shimomeguro, Meguro-ku, Tokyo
CEO: Masahiro Shimizu
Business Description: Chat Commerce "Zeals"  https://chatcommerce.zeals.co.jp/en/